Dental Crowns in Granada Hills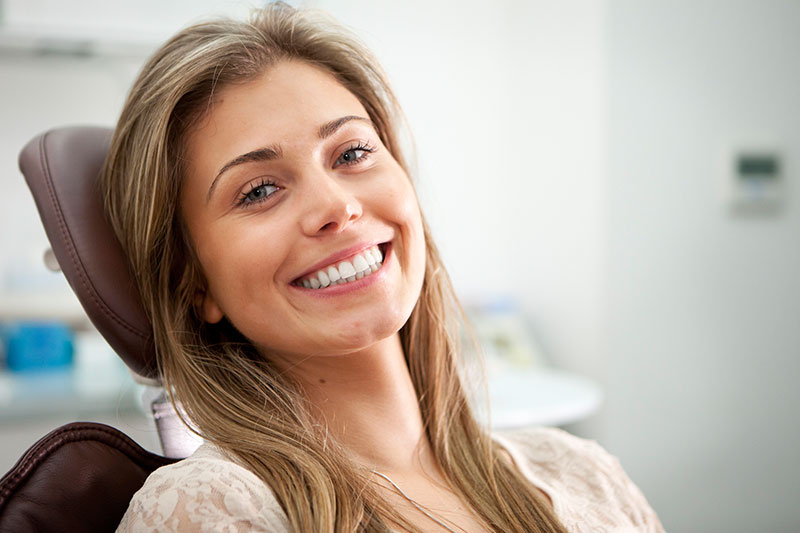 Crowns are a dental covering that protect and strengthen teeth. The procedure involves encasing a weakened or damaged tooth in a custom fit cap, covering fractures or discolorations and restoring its original appearance.
Crowns are used both for cosmetic and functional purposes. If a tooth is broken, fractured, or decayed, a crown procedure will be able to reinforce the tooth structure and keep it healthy as well as hide the chips or cracks. Crowns can also useful for fixing large or fractured fillings and teeth that have been involved in root canals.
Crowns can be made of many different types of materials. Most crowns, however, are made of porcelain, allowing it to blend it in with the natural tooth structure. Crowns are always custom shaped for each patient to match the unique size and color of your teeth.
Having a crown placed will require at least two visits to the dentist. The first visit is taken to prepare a cast of your teeth to be sent to a dental lab to be made into a custom crown. The impression is also used to create a temporary crown to wear until your next appointment. The dentist will then prepare the tooth by cleaning it and shaping it for the crown. The temporary crown is then placed and held by dental "cement." The dentist will check your bite to test the temporary crown's effectiveness.
On the second visit, the temporary crown is removed. The dentist will then clean the tooth again and place the permanent crown. The same steps are taken with the new crown as with the temporary one. The new crown will be held in place with dental cement and your bite will be checked again for accuracy.
Crowns are very durable and can last many years. They will not last forever and will need to be replaced at some point. You can extend the lifetime of your crowns by brushing, flossing, and following your dentist's care instructions. Regular dental appointments are highly recommended to ensure your crown is secure and safe.
Restore Your Smile Today
Dental crowns are often used to finish off other procedures such as dental implants. They also replace severe cases of tooth decay that have resulted in a large amount of tooth loss. Crowns provide dentists a way to restore form and function to your tooth without the need for an extraction. It is always best to save as much real tooth/enamel as possible.
If you would like to know more about the types of dental crowns we offer or if you have any other questions or inquiries regarding our services, then please call our office 818-832-3333 and we will happily assist.