Dr. Ray Firooz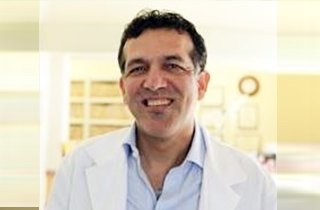 "I am grateful for my patients' trust in me throughout the years. I strive to provide them with the most comfortable experience while presenting a plan of treatment that is individually suited for their desires as well as their needs."
In deciding the options for treatment, Dr Firooz is most careful about preserving healthy tooth structure, while avoiding more invasive and treatments such as crowns and root canals whenever possible.
Background and Credentials
Dr Firooz graduated from the University of Pacific school of dentistry in San Francisco in 1989. He has proudly helped three generations of families for over thirty years.
In His Free Time
He also enjoys his quiet time either reading spiritual and intellectual books, or just watching old movies at home. His favorite hobbies are playing acoustic guitar and listening to his favorite recording artist on his iPod.