Dentistry in Granada Hills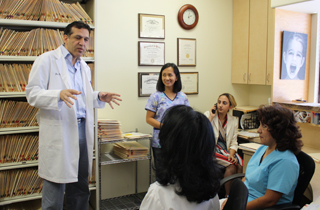 We are a family dental practice dedicated to helping our patients maintain and enhance their oral health and smile for over thirty years. To ease anxieties and for your comfort , our dental chairs are equipped with massage and heat options. We can also prescribe anti-anxiety medications which you can take based on your needs prior to arriving for any treatments.

In deciding the options for treatment, Dr Firooz is most careful about preserving healthy tooth structure, while avoiding more invasive treatments such as crowns and root canals whenever possible.

We are dedicated to helping our patients use their dental benefits, or prioritize with a treatment plan wisely and gradually to reach optimum health with ease.